Our Brands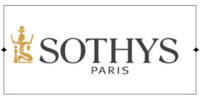 Skincare by Sothys
Setting the standards of professional beauty care for more than 60 years –SOTHYS is renowned for bringing advanced skin care and expertise to consumers exclusively through professional spas worldwide. Scientists at Sothys in France collaborate with universities and research laboratories in order to develop products and professional treatments with formulas combining well-being and technology for a positive transformation effect on body and mind. Sothys continues to set the pace with innovative collections featuring cosmeceuticals, marine & botanical actives and COSMEBIO certified organics.
Today, Sothys' complete professional face and body rituals and high performance home care recommendations provide a single source to exceed both the professional spa and the consumer's quest for finding well-being and skin health. From Paris to New York and across the globe, Sothys is dedicated to the Beauty Industry.  A global brand that transcends continents and cultures, represented in 20,000 spas in over 115 countries worldwide.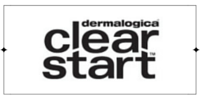 Skincare by Dermalogica Clear Start
Clear Start™ is the first serious skin care system aimed at helping teens cut through the hype to get clear skin. Developed by the skin health experts at Dermalogica, it uses powerful ingredients and soothing botanicals to deliver real results. Clear Start™ takes a four-level approach to clearing breakouts through combination therapy, combining the best of nature's botanicals and the science of breakout-clearing skin care. Through an easy-to-follow regimen that incorporate extra clearing products, Clear Start™ helps teens reveal their clearest level of skin and establish good skin care habits that will last a lifetime.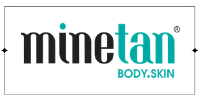 Tanning by MineTan
Enjoy not only the perfect spray tan, but the most advanced skin therapy treatment. MineTan has a tan for every skin type, tone, and need. From the skin tone replicating color base range to the skin moisturizing effects of the hydration range, MineTan has everything you need to pick the tan that is best suited to your individual wants and needs. MineTan is 100% natural DHA, paraben free, vegan friendly & cruelty free, has No fake tan smell, No orange tones, and an Exclusive Fast Acting Formula for faster, deeper, darker results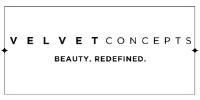 Make-up by Velvet Concepts
Australian designed, and cruelty free, Velvet Concepts has a range of affordable make-up designed for a flawless complexion. Made with high quality, active ingredients, and high pigment content for staying power, designed to enhance rather than cover up your natural beauty.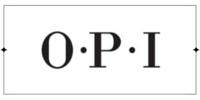 Nails by OPI
As the world leader in the professional nail care industry, OPI, is committed to providing high-quality products and services with a focus on industry safety and innovation. Known for its exceptional formula, fashionable colors and iconic names, OPI's heavily-pigmented lacquers are super rich, long-lasting, and chip-resistant – offering an affordable luxury to consumers. At The Beautician, we stock OPI  Nail Lacquer, OPI Infinite Shine (long lasting gel finish without UV lights, and can be removed at home), and OPI Gel (long wearing removed and applied in salon with UV lights).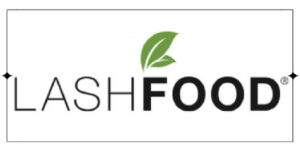 Eyelash+ Brow Enhancers by LashFood
LashFood is dedicated to delivering a line of luxury, clinical cosmetics using nature's most potent ingredients. You don't have to compromise professional results for healthy and safe ingredients. Their products are created by pioneering lash and brow experts for users to take the spa experience home. We are stocking a range of LashFood and BrowFood products including the Phyto-Medic Eyelash and Eyebrow Enhancers, Conditioning Mascara, and Brow Pencils. To find out more about LashFood products and ingredients – visit our article